*** Click on APPLICATION below for more details ***
DIRECTIONS:
From Route 46 East: Take 2nd "Valley Rd." exit toward Paterson. Left at 2nd traffic light onto Mountain Park Rd. Becomes Weasel Drift Rd. Park entrance on right.
From Route 46 West: Take 1st "Valley Rd." exit toward Paterson. Right at end of ramp onto Valley Rd. See 46 East directions above.
From Interstate 80 West: Exit 56 (Squirrelwood Rd./West Paterson). Bear left at fork. At stop sign, make left onto Squirrelwood Rd. Becomes Rifle Camp Rd. First left onto Mountain Ave. (Garret Heights Condos sign). Park entrance on your right.
From Garden State Parkway Northbound: Exit 155P (left exit). Go north on Route 19 for about 2 miles to I-80. Follow I-80 West directions above.
From Interstate 80 East: Take exit 56A (Squirrelwood Rd./ Woodland Park). At end of ramp make a right onto Squirrelwood Rd. Follow I-80 West directions above.
RACE DIRECTORS: Mark Zenobia, Cheryl Moses
RESULTS: www.bestrace.com
AGE GROUPS: 14 & under to 85 & Over
NUMBER OF FINISHERS: 2012 - 136

WHO BENEFITS?
St. Joseph's Children's Hospital's Pediatric Hematology/Oncology Department treats children ages 0-21 who suffer from cancer and other serious blood disorders, such as sickle cell anemia.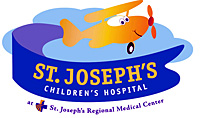 Private funding is the sole source of ancillary non-medical services for the department. Private donations help to support childlife services for these patients, including therapies such as music, pet, horticulture, and integrative (aromatherapy, massage, etc.), as well as "wish" type activities such as sending children to camp, funding special occasion trips, hosting parties, etc. as well as providing distracting entertainment (Wii, music, videos) and treatment incentives. One-hundred percent of your funding is used to support these services, which touch the lives of hundreds of young patients annually. www.stjosephshealth.org

PRESENTED BY:
SAX MACY FROMM is committed to giving back to the local community through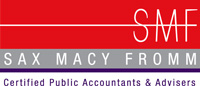 our continual and active participation in a variety of charitable causes and organizations. As a leader in community service in the tri-state area, SMF has created an environment where partners and employees embrace volunteerism and promote compassion, teamwork and work/life. At SMF, our mission is to be the best accounting firm in the market by exceeding our client's expectations and providing outstanding customer service through a dedicated team of professionals who strive for excellence.

WHAT'S SO SPECIAL?
Beautiful Garret Mountain Reservation
4 Mile Run and 1.5 Mile walk
Kids' Dashes
Custom Tee Shirt
Super Refreshments
DJ Random Prizes Fun