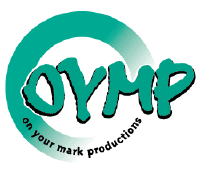 Tell us what you think about our web site, our events, our organization or anything else that comes to mind. We welcome all of your comments and suggestions.
Please contact me as soon as possible regarding this matter.


Author information goes here.
Copyright © 2001 [On Your Mark Productions]. All rights reserved.
Revised: May 10, 2002 .